THE LARGEST EMERGING TECH EVENT

Get direct access to our industry experts

Meet thousands of new potential customers for you business

Join our social exclusive social gatherings and after parties

Raise funding for your start up from over 500 investors

Share your voice amongst the industry leaders and pioneers to make a difference
TMRW's titleship sponsor have a surprise for you!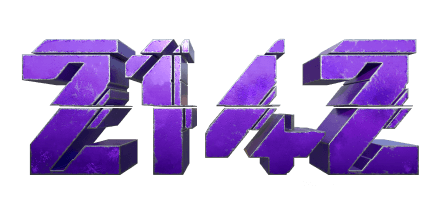 Belgrade / Barcelona / Dubai / CRYPTO • NFT • METAVERSE /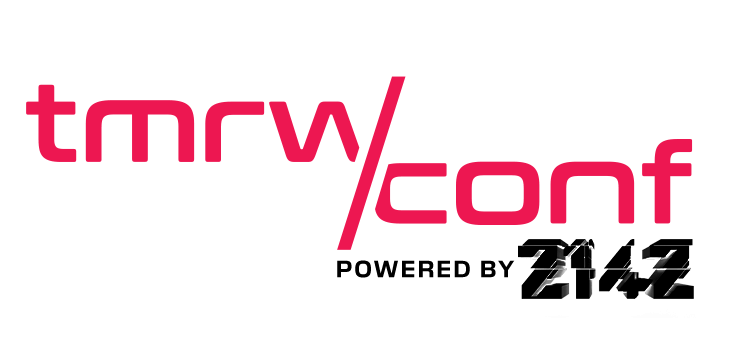 EXPECTATIONS BY THE NUMBERS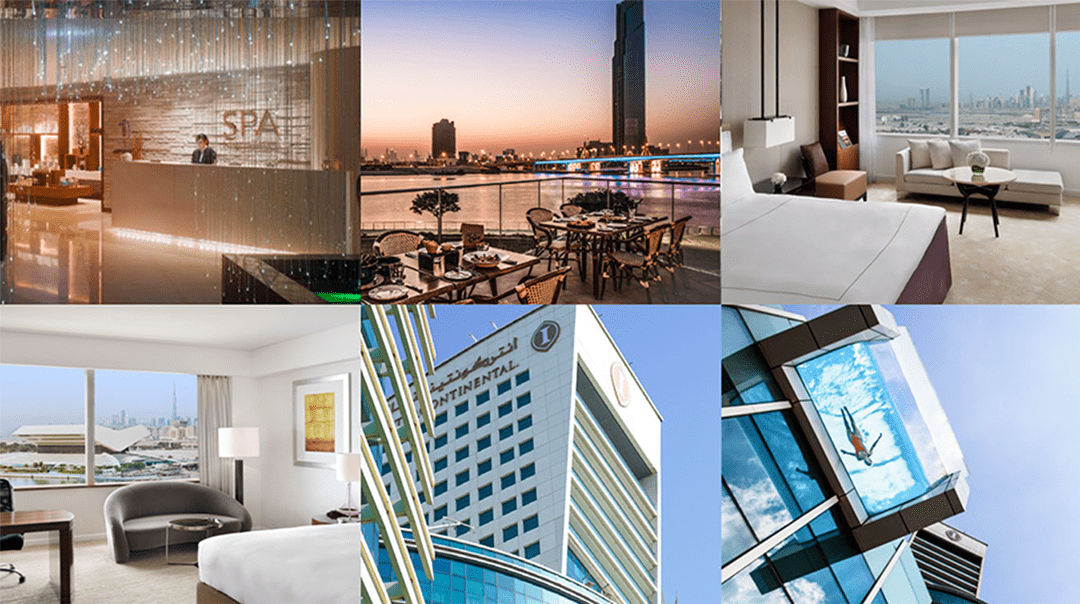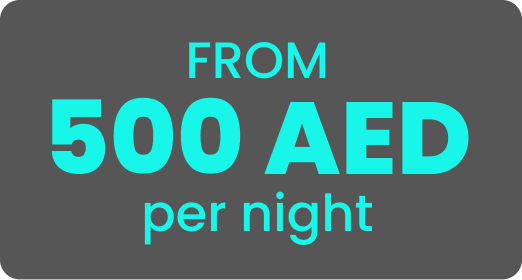 BOOK ACCOMMODATION AT SPECIAL PRICES
All our participants are able to stay at these hotels at significantly reduced rates thanks to the TMRW's arrangements.
TMRW is a 3-day CRYPTO, NFT, and METAVERSE conference in Dubai that brings together 40.000+ in-person and online attendees and 80+ speakers to focus on the most interesting trends in blockchain and crypto.
Get to know the experts, investors, and business developers of the crypto world, listen to their ideas, and expand your experience!
The future of Cryptocurrency in 2023 and beyond…
The truth is that no one can predict the future, but it is useful to discuss different scenarios and make conclusions based on previous trends and the current situation.
However, there are a few trends that are worth considering:
Increased adoption – More businesses and individuals are starting to recognize the potential benefits of using cryptocurrencies, such as increased security, lower transaction fees, and faster transaction times.
Regulation – Governments around the world are starting to take notice of cryptocurrency, and it is likely that regulatory frameworks will continue to be developed in the coming years.
Decentralization – It is likely that this trend will continue in the coming years, as more people seek out alternatives to traditional financial systems.
Innovation – These could include new types of cryptocurrency, improved blockchain technology, and new ways to use cryptocurrency in everyday life.
Some things you can't deny – the future of cryptocurrency is full of potential!
The future of cryptocurrency is Tomorrow!!
Bitcoin as a legal tender
In the crypto world, everybody is talking about El Salvador's brave move to make bitcoin a legal tender.
El Salvador became the first country to allow consumers to use cryptocurrency in all transactions, alongside the US dollar. The IMF has urged El Salvador to reverse its decision, but we all hope that it will never happen…
Can similar moves be expected from other countries, and when – we will find out at the TMRW conference!
The crash and burn of Crypto Exchanges! What lessons does it teach us?
Lack of regulation
Lack of security
Lack of transparency
Risk of fraud and scams
Volatility
Risk of insolvency
And now that we've established all of that, what comes next?
What attitude should be taken toward exchange offices now? How do you pick the right and most reliable one? How can the reputation of the exchange be verified? How can you be certain you made the right decision? Come to the TMRW and we will provide you with the necessary guidelines!
Blockchain and the law: the rule of code
One aspect of this is the idea of "the rule of code," which refers to the idea that the rules and terms of a blockchain network or smart contract are encoded into the software and are automatically enforced without the need for traditional legal enforcement mechanisms.
The rule of code has the potential to create more transparency and efficiency in legal processes, as the terms of a smart contract or blockchain network are clearly defined and automatically enforced.
There are also concerns about the potential for code to be used to enforce terms that may be unethical or harmful to individuals. For example, smart contracts could be used to enforce non-disclosure agreements or other terms that may not be in the best interests of all parties involved.
Overall, the rule of code is an important aspect of the legal implications of blockchain technology, and it will be a topic of debate at the TMRW conf Dubai!
Universal adaptation of cryptocurrencies
The potential of NFT, in 2023 should be about utility and not (only) collectibility
but not everyone knows what's hidden behind them.
NFTs in 2023 should be about utility and not (only) collectibility!
This technology has almost limitless applications beyond simple pixelated art!
NFTs have gotten under the skin of agile industries like science, music, and digital art, but how will they spread to more traditional ones like medicine, banking, or transport?
We will have to wait a bit for some applications of NFTs, but some can already make our lives a lot easier. What real-world cases could we implement NFTs into?
Blow your mind at TMRW!
TMRW conf offers you the opportunity to be among the first to learn all those well-hidden secrets on how to use NFTs!
The goal of regulated DeFi is to offer the same benefits of decentralized finance (such as security, transparency, and accessibility) while also providing the necessary protections for investors and consumers.

Regulated DeFi is an important piece of the decentralized finance puzzle because it allows for innovation in this space while also protecting consumers from potential harm. It also helps build trust between users and providers which can lead to the widespread adoption of these technologies in our day-to-day lives.
Are NFT royalties indeed a thing of the past: Benefit for NFT holders!
the smart contract ensures that the terms of the NFT are fulfilled. If a royalty is specified, a cut of the profits goes to the artist who created them.
Royalties were not a controversial subject during the bull market, but the overall sentiment against royalties has shifted now. Zero-royalty fever is spreading in the NFT space!
We will extensively cover this controversial topic at one of the TMRW Conference discussions which you can't miss!
Decentralization against censorship
Will we one day have the opportunity to pay with cryptocurrencies in those parts of the world where digital payment still does not exist?
For now, Solana stands out as a leader in the fight against censorship in the financial sense, and we will see if the others will start following her on that path.
At the TMRW conference, we are also talking about this burning topic!
Regulation is Unavoidable
Regulation is coming! It's inevitable, really.
With the rise of cryptocurrencies, businesses and governments around the world have begun implementing frameworks to govern their use and trading. Some countries have introduced licensing requirements for businesses that deal in cryptocurrencies, while others have implemented rules to prevent money laundering and other financial crimes.
Ultimately, the extent and nature of cryptocurrency regulation will depend on the specific needs and circumstances of each country and may vary from place to place. It is important for stakeholders to carefully consider the potential costs and benefits of different regulatory approaches and to find a balance that allows cryptocurrencies to thrive while also protecting the public interest.
Find out more at TMRW conf.
The digital currency challenge: shaping online payment systems through financial regulations
However, the adoption of this new technology has raised some concerns about how financial regulations should be applied to digital currencies.  While these regulations are intended to protect consumers, they can also create roadblocks to innovation.Governments all over the world are attempting to figure out how to regulate digital currencies. They want to govern digital currency transactions using their existing financial regulations and systems, but the two are incompatible. What is the solution? Make a new system that combines the best features of both.That's what we're talking about at TMRW.
The impacts of European Crypto-Assets regulation (MiCA) on the global economy
Being the first attempt globally at comprehensive regulation of cryptocurrency markets, MiCA extends to money laundering, consumer protection, the accountability of crypto companies and environmental impact, and also covers several key areas including transparency, disclosure, authorization, and supervision of transactions.
This makes the European Union a pioneer in digital regulation, and the breadth of MiCA means that it will have a significant global impact.
How exactly – you can find out at the TMRW conf in Dubai!
The MiCA has passed through all the stages of the EU's legislative process, except for approval in the European Parliament, and if that happens, MiCA will come into effect in 2024.
Come to Dubai to the TMRW conf and get ready for one of the historical moments in the crypto industry!
Impending regulations enforced by governments
Stablecoins and CBDCs Alter the Crypto Ecosystem
Pass Types & Registration

FEB 6-8. 2023, DUBAI 


The Ultimate TMRW conf Experience.

MAY 12-14. 2023, BELGRADE 


The Ultimate TMRW conf Experience.

SEPT 29-30. 2023, BARCELONA 


The Ultimate TMRW conf Experience.
Stay in the know on the latest TMRW CONF news.
Have questions about registration?
From February 8 to February 10, Tomorrow Conference will host TMRW Dubai 2023, a three-day event centered around cryptocurrencies, NFTs, DeFi, and other key elements of Web3. Around 6,000 crypto and tech enthusiasts from around the world are expected to attend the conference and get a sneak peek into the decentralized world of tomorrow.